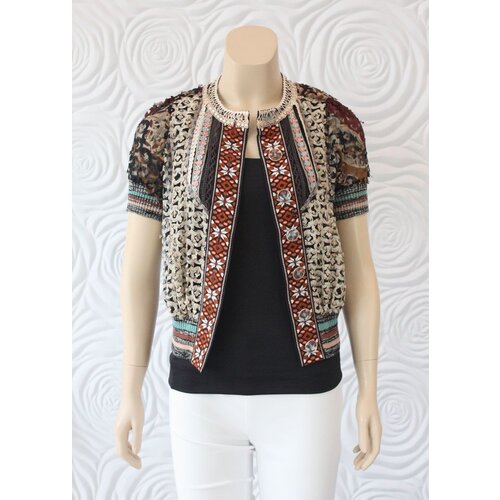 Byron Lars Laser Cut Cardigan
This Byron Lars is a beautiful laser cut cardigan that can be worn button up or open. It has an amazing mix of different patterns throughout and a striking lace shell.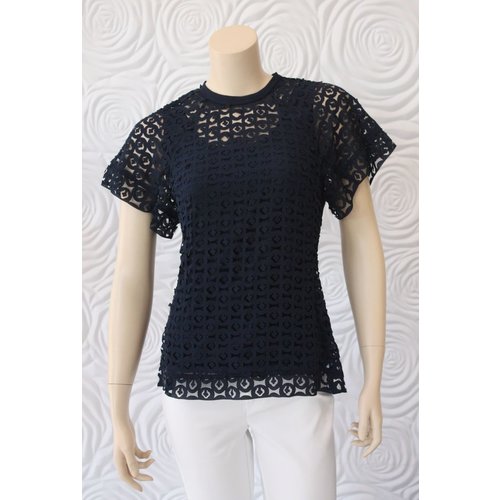 Byron Lars Laser Cut Tee
Byron Lars laser cut shirt with a fun sleeve detail. This shirt has darts at the waist which looks incredible once on. Paired with a tank top under.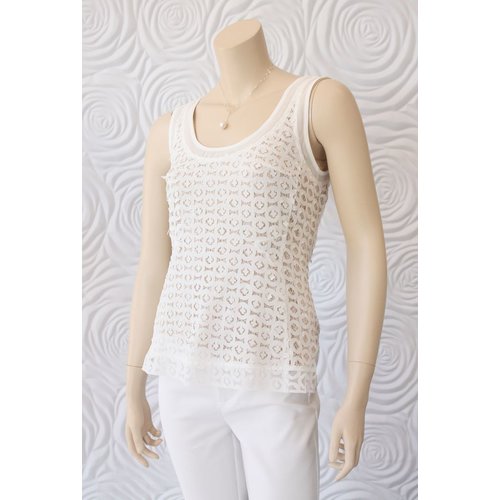 Byron Lars Laser Cut Tank
This tank top by the incredible Byron Lars comes in white and in black. It has a lazer cut out and nicely paired with a tank top of similar color.