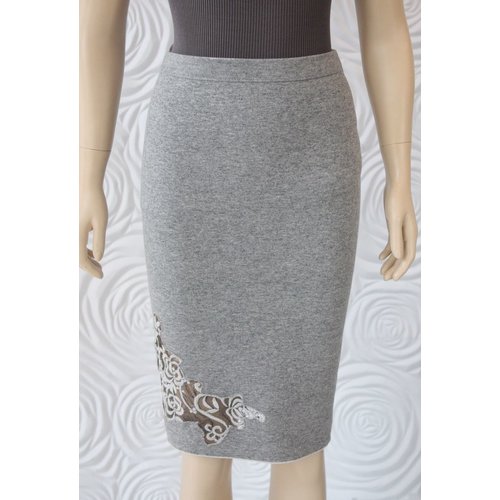 D Exterior Double Sided Skirt with Floral Design
This double sided skirt by D Exterior is made in Italy. One side is a light grey while the other is a light blue. It does have a floral cut out design on the bottom of the skirt.
D Exterior Sleeveless Silk Blouse
This sleeveless silk blouse by D Exterior is made in Italy. It has a v-neckline with floral detailing.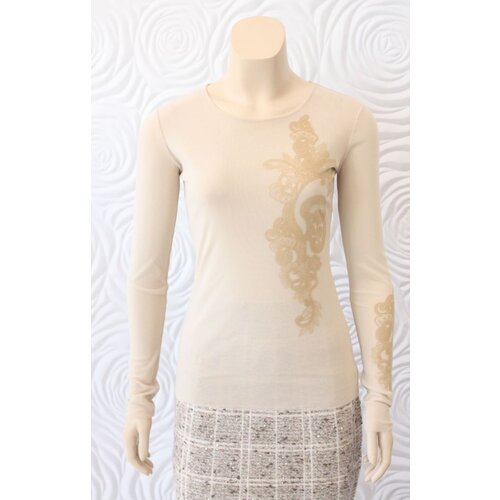 D Exterior Tulle Top with Felt Detail
This tulle top by D Exterior comes in navy and beige. It has a long sleeve with lightweight tulle material. It is double layer on the body and single layer on the sleeve. Hand washable and made in Italy.
D Exterior Black & White Printed Skirt
This skirt by D Exterior is made in Italy. It has a nice stretch to it as well as a elastic waistband. It comes in a black and white print. Dry Clean.
Orders Ship FedEx within 24 Hours
Need Help? Call 561-320-2355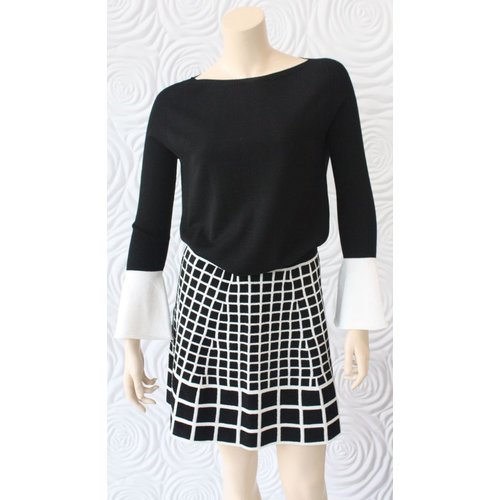 D Exterior Sweater Top with Wrist Detail
This sweater top from D Exterior has a scoop neckline. It comes in two colors- black or navy. The wrist has a slight flare to it and these blouse are made in Italy.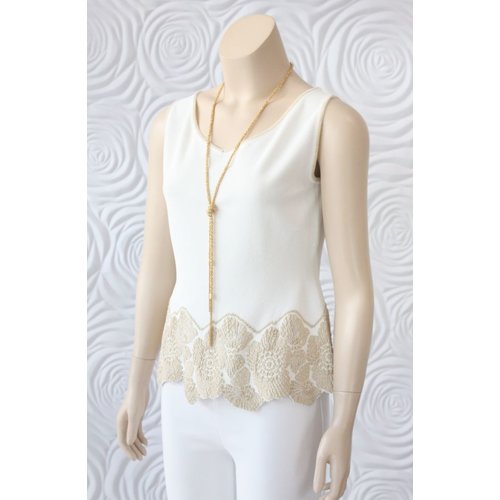 D Exterior Tank Top with Embroidered Bottom
This tank top D Exterior has a v-neck line with a scalloped embrodiered bottom in gold. This brand is made in Italy and pairs well with light or dark pants.
D Exterior Sheer Blouse With Colored Floral Detail
This D exterior floral blouse is lightweight and perfect for the upcoming season. Comes in red and blue!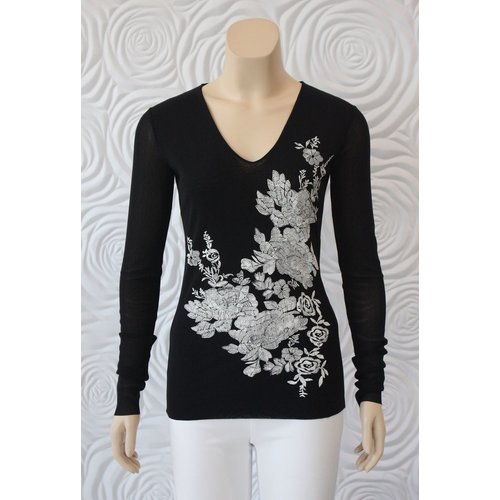 D Exterior Long Sleeve Tulle Top with Floral Print
This D exterior long sleeve sheer blouse has a beautiful floral detail! Pairs amazing with pants or skirts!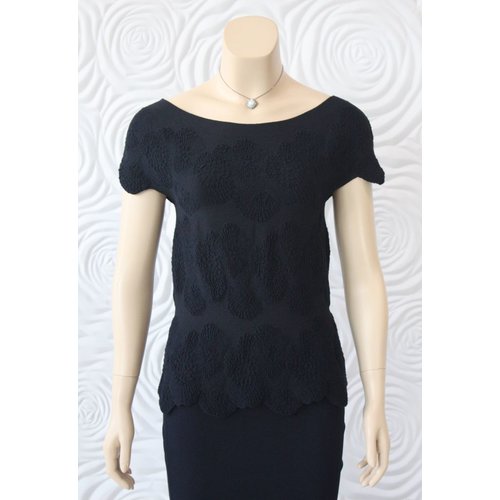 D Exterior Embroidered Peplum Top
This D Exterior peplum top comes in navy! Looks lovley paired with whitre pants and cute wedges! The perfect day to night top!