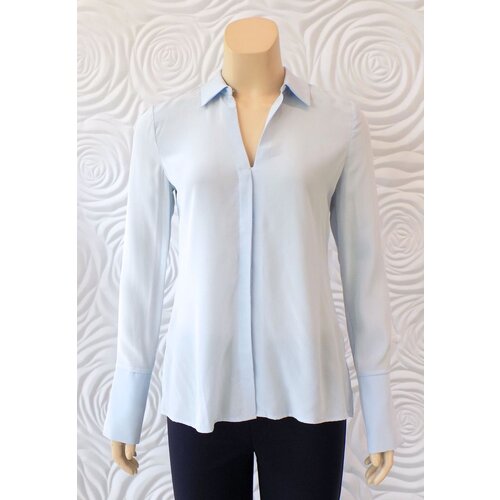 Ecru Silk Hepburn Blouse
This long sleeve washable silk blouse by Ecru has a hidden button detail as well as a fish hook at the neck.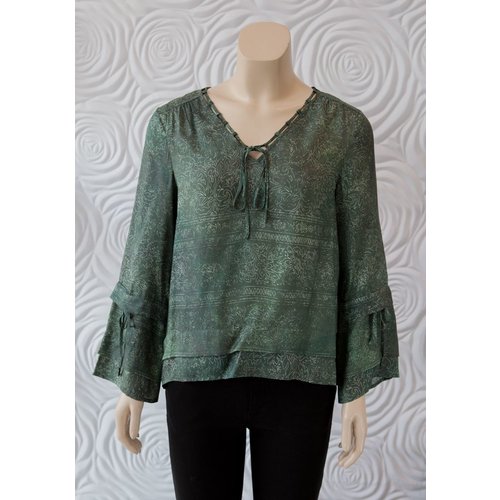 Ecru Long Sleeve Washable Silk Blouse with Tie Detail at Arm
This Ecru silk blend blouse has a flowy fit. It comes with a tie detail around the neckline and a tie detail on the sleeves. This lightweight blouse pairs well with denim.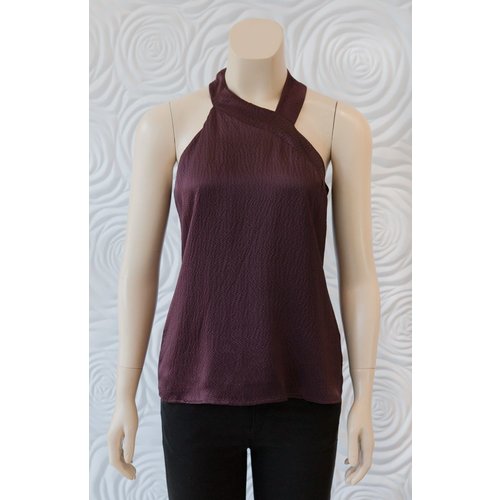 Ecru Hammered Satin Halter
This Ecru hammered satin halter has a textured silk detail throughout the entire blouse. It has a high neckline with a 3 buttoned detail on the back.. Pairs perfectly with slacks or dark denim.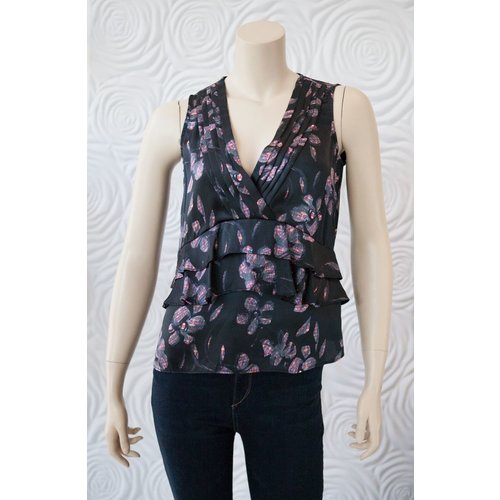 Ecru Venus Silk Geo Floral Top
This Ecru silk top comes with a ruffle detail around the stomach and layered detail on the neckline. It has a V cut neckline and geo floral print throughout.
Orders Ship FedEx within 24 Hours
Need Help? Call 561-320-2355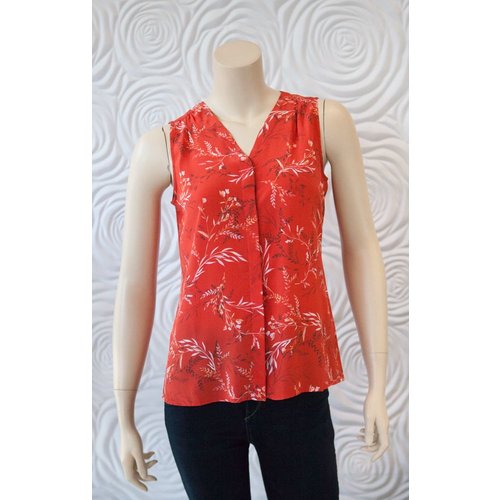 Ecru Perfect Little Basic Acanthus Floral Top
This Ecru silk blouse has a floral print throughout. It has no sleeve with small rouging on the shoulder and hidden button detail down the front.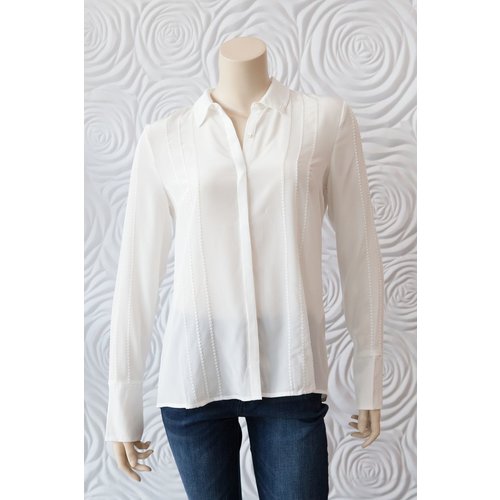 Ecru SIlk Button Down In Alabaster
This long sleeve silk blouse by Ecru is machine washable. It has a heart trim throughout the blouse and a hidden button front.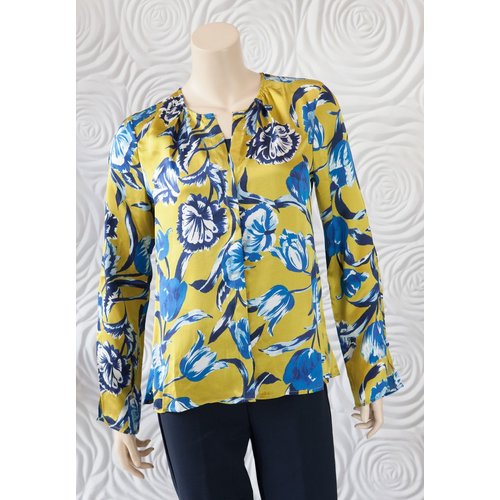 Ecru Floral Silk Button Down
This long sleeve slik blouse by Ecru is washine washable. It has a hidden button front and pairs nicely with light or dark colored pants.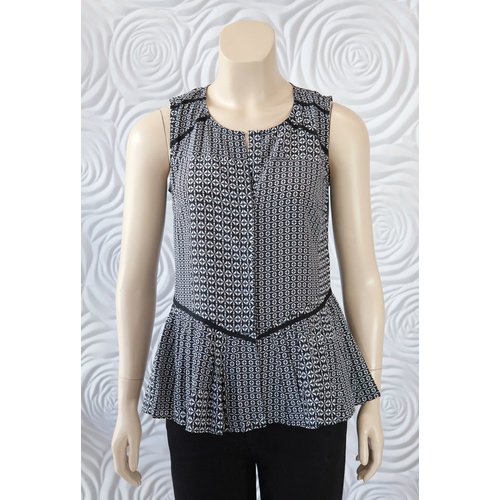 Ecru Deconstructed Geo Sleeveless Top
This sleeveless washable silk by Ecru has hidden buttons front and a pleat hem. Pair with the classic Ecru pants with an elastic waistband to complete the look.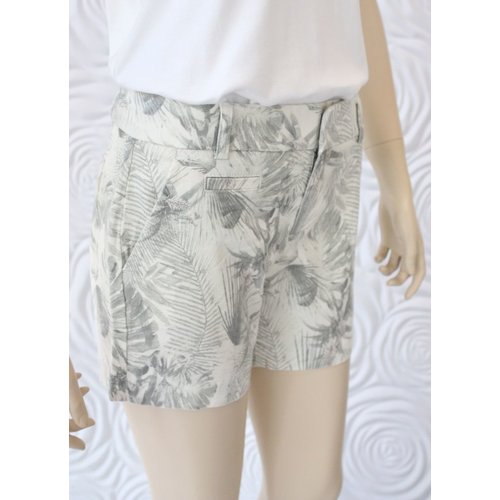 Ecru Michelle Chino Short
A classic short! These Ecru shorts are fabulous and comfortable to wear. It comes in pink(hydrangea), white, and olive tropical!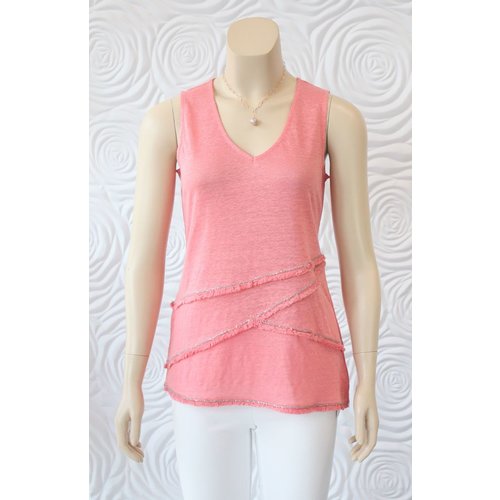 Ecru Tank With Fringe Trim
This Ecru coral colored blouse comes sleeveless and has a tiny beaded detail along the fringe throughout the blouse. Perfect for the upcoming season!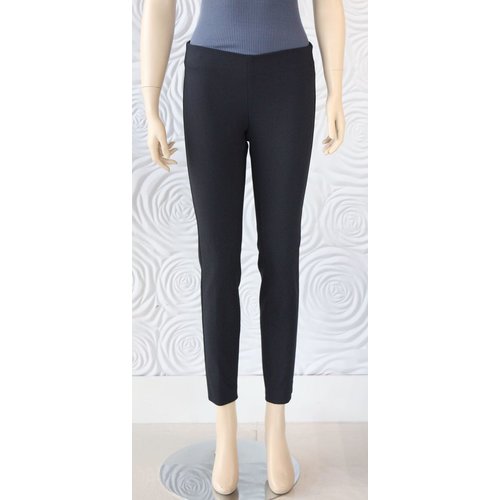 Ecru Elastic Waist Slim Pant
Ecru elastic waist slim pant with machine washable stretch fabric. It comes in white, black silver and navy.