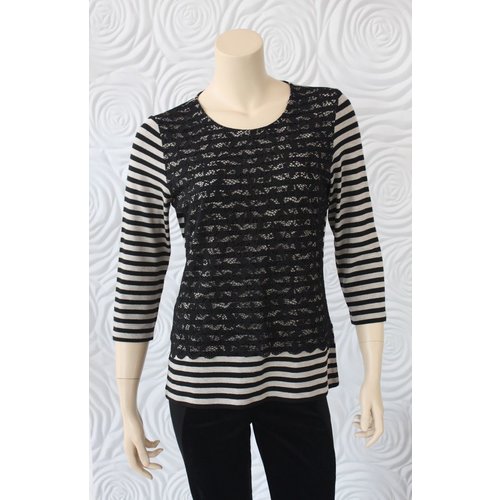 Gerry Weber Stripe and Lace Top
This every day blouse by Gerry Weber top has a stripe print with a detail on lace on the front of the blouse. It has a 3/4 sleeve length. This top is very breathable and pairs well with jeans or knit pants.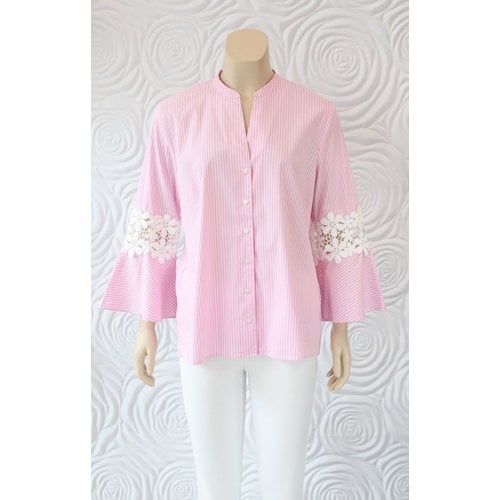 Gerry Weber Pin Stripe Blouse With Floral Lace Detail
This stripe button down blouse by Gerry Weber has a bell sleeve with a floral lace detail at elbow. It is lightweight and perfect for summer.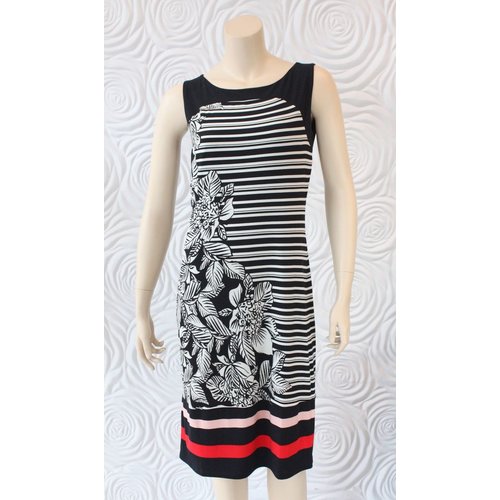 Gerry Weber Printed Dress
This sleeveless dress by Gerry Weber is a sheath style, meaning is has a nice structure shape in the top all the way down the the hem, where it lightly flows. Giving the dress a nice movement.