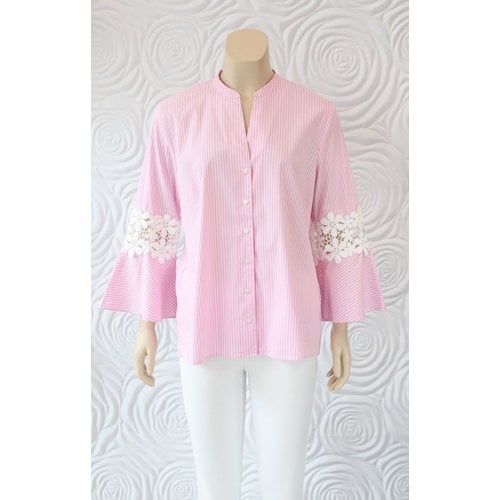 Gerry Weber Pin Stripe Blouse With Floral Lace Detail
This stripe button down blouse by Gerry Weber has a bell sleeve with a floral lace detail at elbow. It is lightweight and perfect for summer.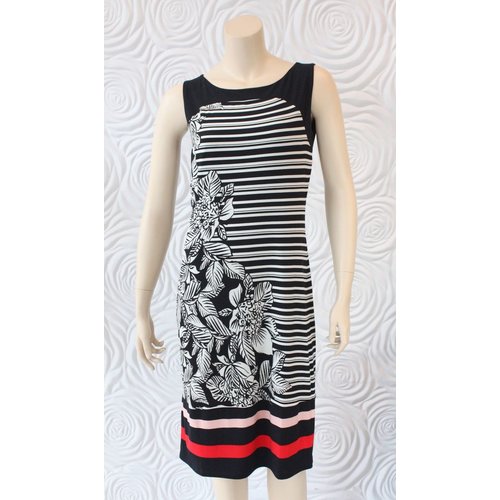 Gerry Weber Printed Dress
This sleeveless dress by Gerry Weber is a sheath style, meaning is has a nice structure shape in the top all the way down the the hem, where it lightly flows. Giving the dress a nice movement.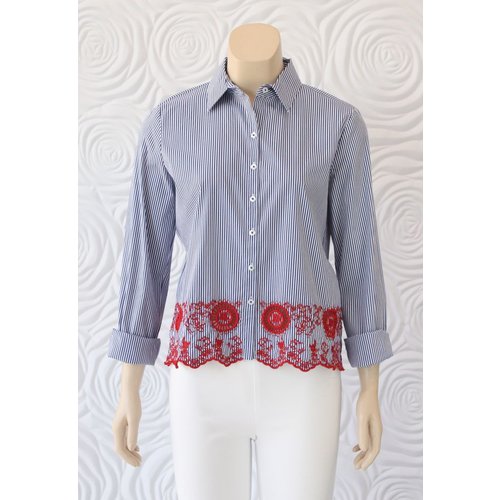 Gerry Weber Button Down Blouse With Stripes and Lace Detail
This Gerry Webber button down blouse comes in blue and white stripes and has a red lace detail at the bottom! Looks amazing with white pants and Kanna wedges for a day to night look!