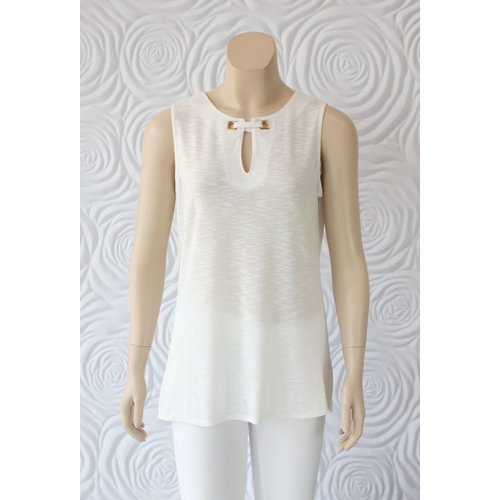 Kay Celine Tank With Key Hole And Gold Hardware at Neckline
This Kay Celine Tank has a key hole neckline with gold hardware. Comes in orange,green,white,navy,and black.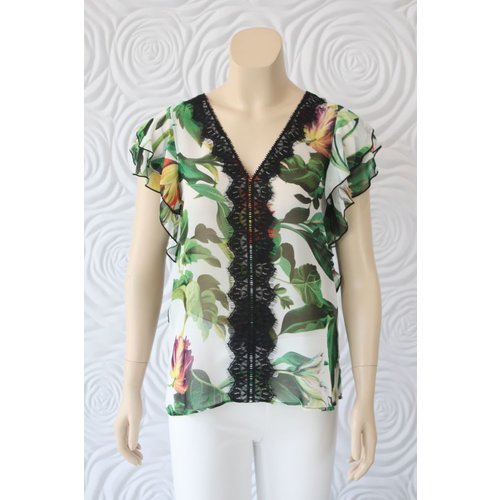 Kay Celine Flutter Sleeve Sheer Print Blouse With Lace Detail
This Kay Celine flutter sleeve blouse with floral print throughout and slightly sheer. Beautiful lace trim down the center.