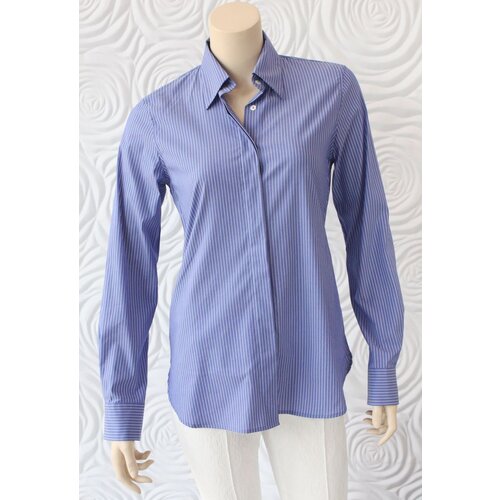 Max Volmary Striped Button Down
This Max Volmary striped button down top has a alot of stretch and very lightweight. It has a hidden button detail down the center.
Unit price: $191.00 /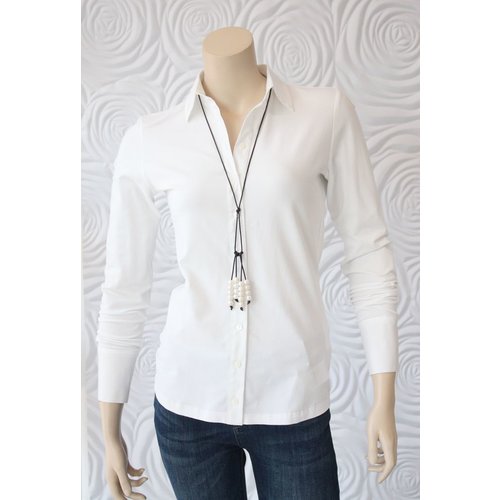 Max Volmary Tailored Stretch Blouse
This tailored button down blouse by Max Volmary is an absolute must-have. The style is classic and the fit is amazing because of the stretch cotton. It also has the detail wrist button that is jeweled.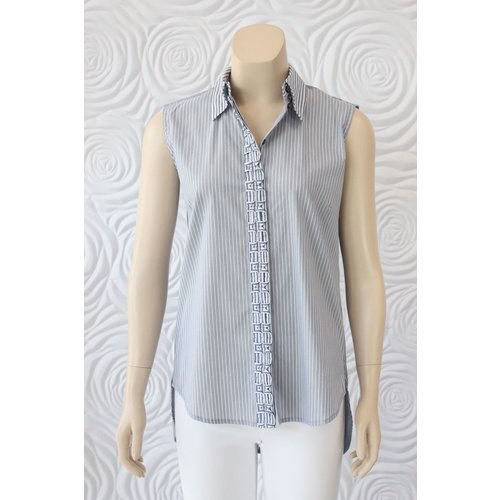 Max Volmary Tunic With Packwork at Buttons
This Max Volmary tailored tunic is sleeveless and haspatchwork detail at buttons. It is longer in the back and slightly a darker blue.