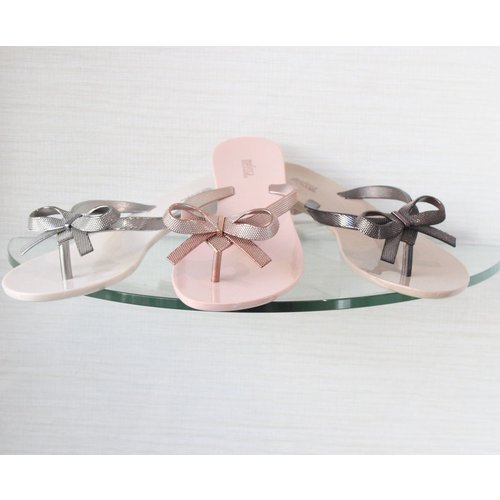 Melissa Sandal with Bow Detail
This sented Melissa sandal comes in white with a silver bow, light pink with a rose gold bow, and beige with a dark copper bow.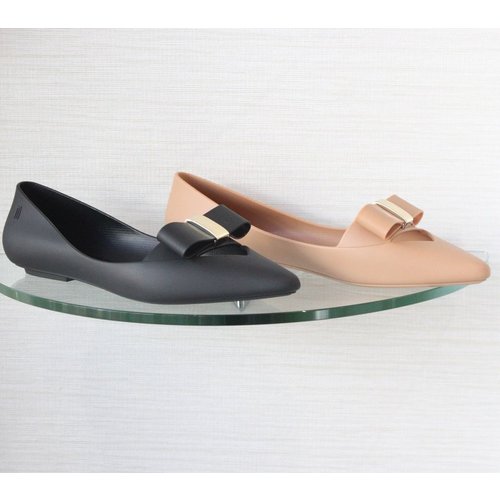 Melissa Pointy Toe Ballet Flat
This Melissa pointy toe ballet flat comes in both black and beige. It has a bow detail and a comfort sole.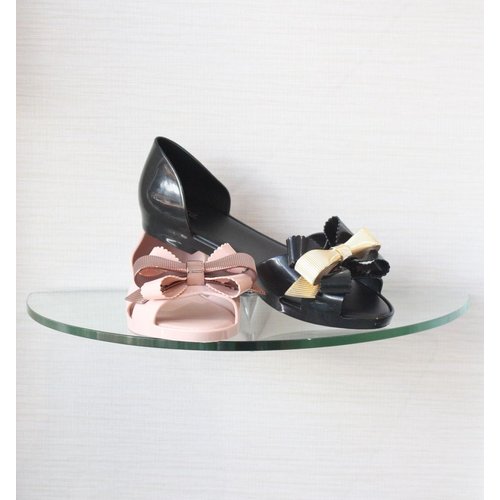 Melissa Open Toe Ballet Flat Bow Front Detail
This Melissa bow front ballet flat comes in both light pink and balck with gold detail. The shoe is open toe and open at the arch of the foot which gives a fun and classy look!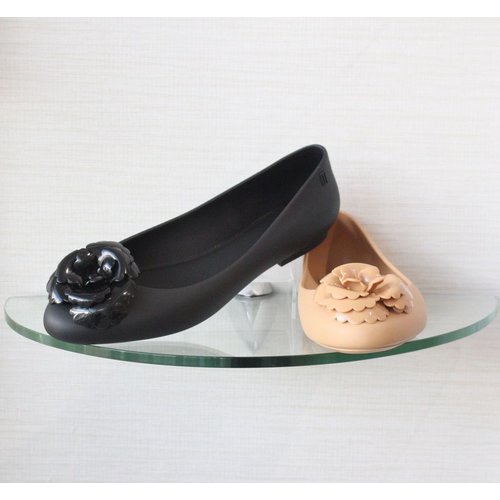 Melissa Ballet Flat with Flower Detail
This Melissa Ballet Flat comes in both beige and black and has a lovely flower detail at the toe.
Orders Ship FedEx within 24 Hours
Need Help? Call 561-320-2355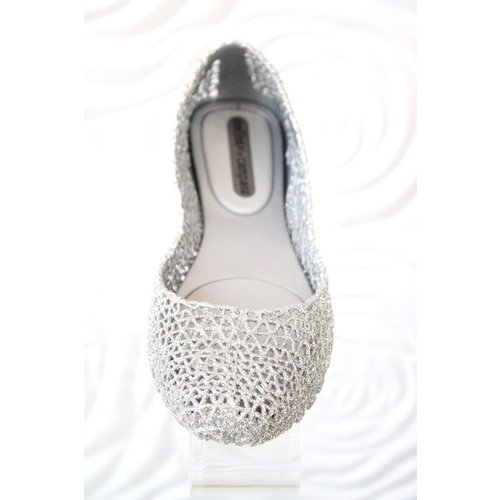 Melissa Scented Ballet Flats
This is Melissa Campana Papel Ballet Flats. Silver and gold sparkle or light pink non-sparkle made of scented plastic. This brand comes in whole sizes only and is waterproof.