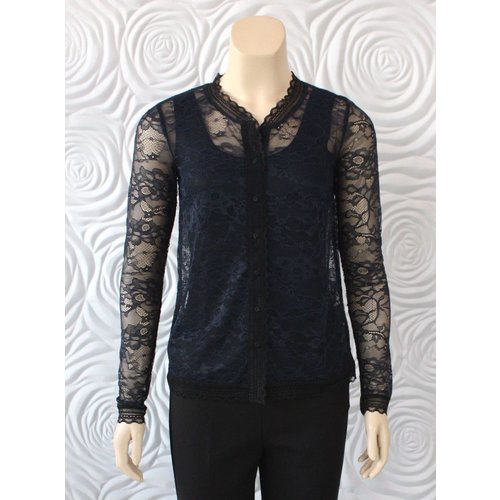 Rosemunde Shirt With Buttons
This Rosemunde longsleeve lace top has a button detail down the front. You can out a tank top undernear and pair it with shorts,skirt and/or pants.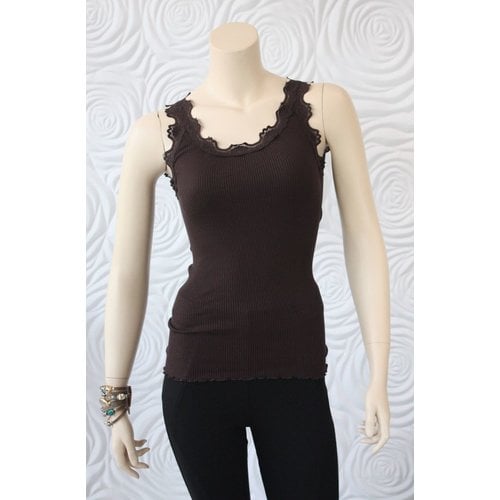 Rosemunde Silk Regular Top with Vintage Lace
This top by Rosemunde is ribbed and sleeveless. There is lace trim and the fabric on the body is ribbed. The composition is 70% silk, 30% cotton. It is available in a Navy Blue, Brown, and Grey. These tanks machine wash great and look amazing with skirts,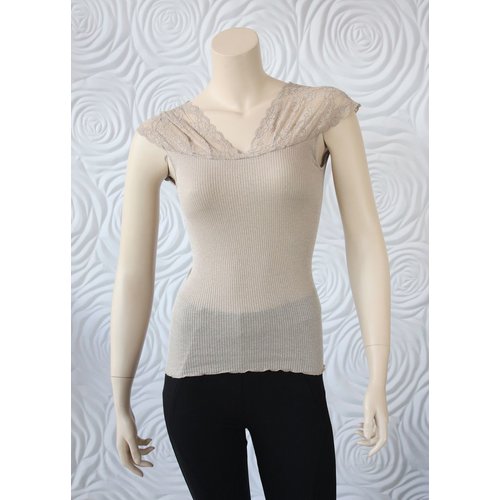 Rosemunde Silk regular Top with Lurex and Lace
This Rosemunde silk top has lurex and lace detail. Pairs perfectly with pants or a skirt. Machine Washable.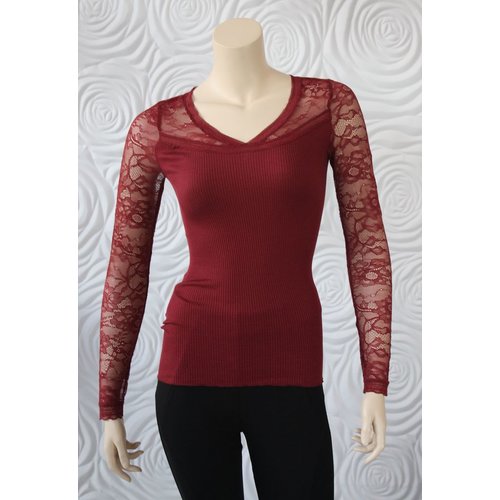 Rosemunde Silk Shirt With Lace
This Rosemunde silk shirt blouse is a lovley fit. The long sleeves and shoulders are lace. Mashine Washable.
Orders Ship FedEx within 24 Hours
Need Help? Call 561-320-2355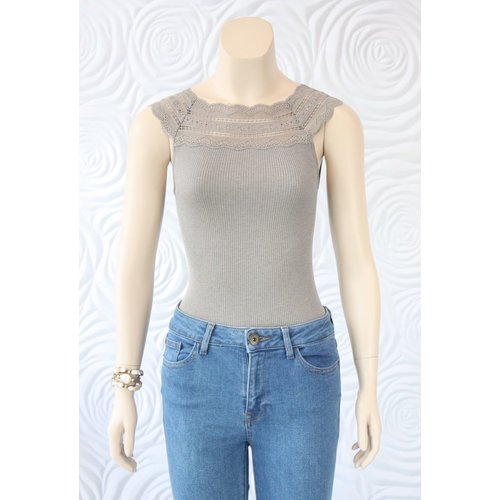 Rosemunde Silk T-Shirt
This Rosemunde t-shirt has a wide lace detail throughout the top of the blouse. It is 70% silk and 30% cotton. Made in Copenhagen.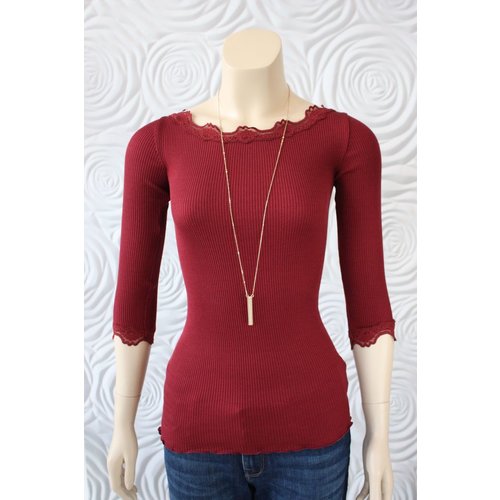 Rosemunde 3/4 Sleeve Boat Neck Top
This Rosemunde top comes in wineberry red (picture here), pastel blue and and a light brown shades. It has a 3/4 sleeve and boat neck with lace trim. Material is 70% silk and 30% cotton with a great stretch. Machine washable.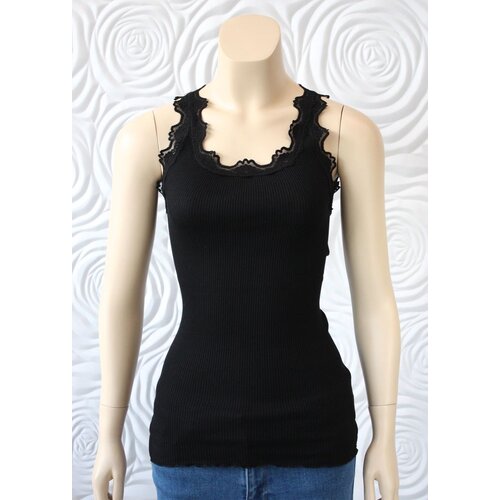 Rosemunde Cotton/Silk Tank with Lace Trim
This top by Rosemunde is ribbed and sleeveless. There is lace trim and the fabric on the body is ribbed. The composition is 70% silk, 30% cotton. It is available in a multitude of colors. These tanks machine wash great and look amazing with skirts, denim