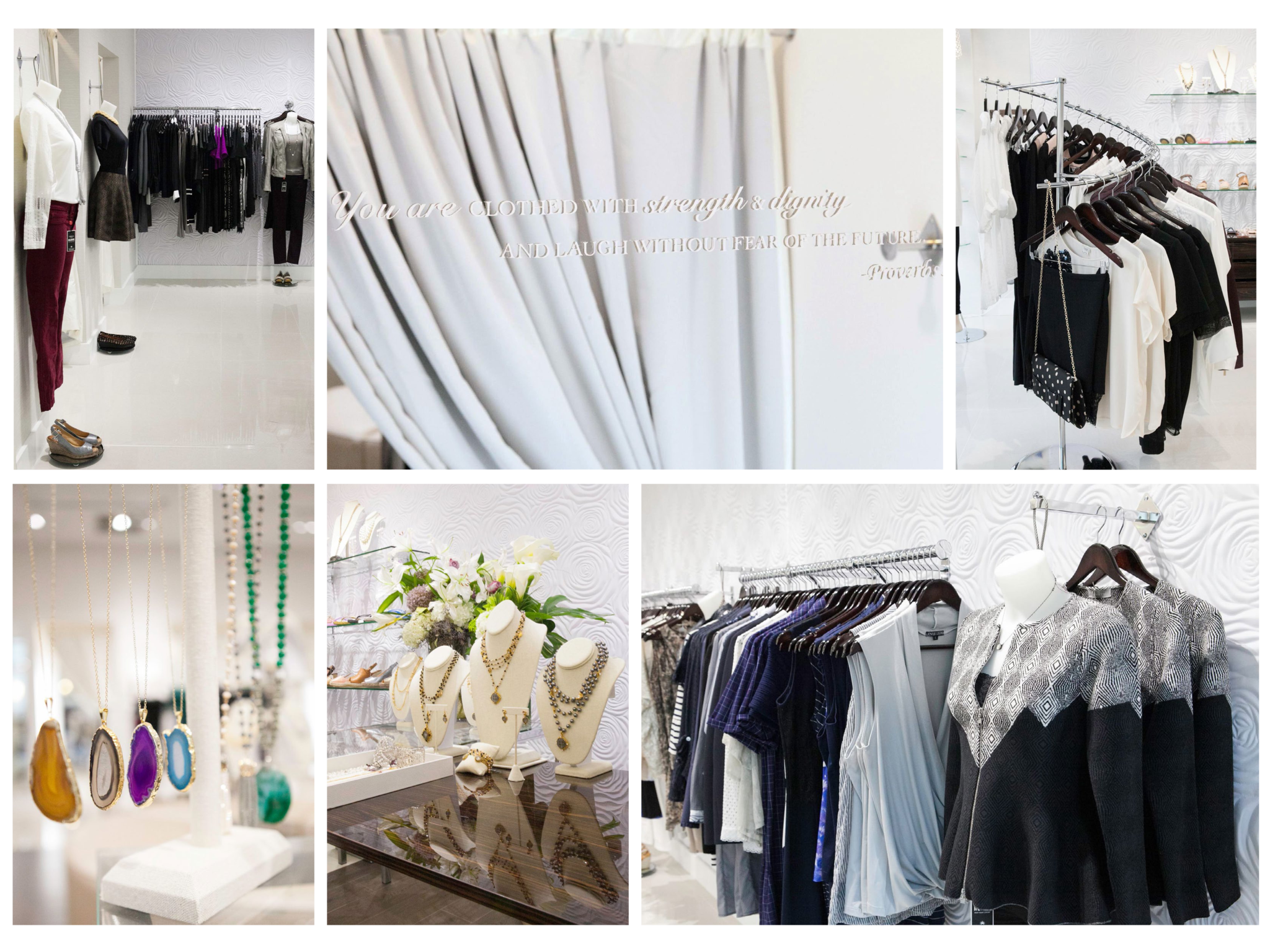 Blessed Boutique is a destination for women who desire to exude everyday elegance with clothes they wear, whether heading to an event, a business meeting or just coffee with friends. Located at Downtown at the Gardens, Blessed Boutique caters to women of all ages, sizes 0-16, and various body types. Our team of talented wardrobe stylists listen to your tastes and preferences to style you in current, yet timeless fashions most suitable for your body type.
When you shop at Blessed Boutique, you never have to worry about running into another woman wearing the same thing. Blessed Boutique carries exclusive designer apparel, shoes and accessories that are effortless, unique, and most importantly; represent the highest quality of fabrics and construction.
At Blessed Boutique, you can expect more than just a fabulous store; we offer private appointments at no additional cost and complimentary alterations on all Blessed purchases to make sure you leave with the perfect fit.